Saturday, August 13, 2016
It's an interesting thing, being a child with a bond to an institution like a sprawling group home, instead of to a parent. Sacramento Children's Home had four cottages, each sixteen children from ages 12-18, a football field, a barnyard area, a recreational center and Cowell Center Cottage, with 20 children ages 5-12. I remember going back and visiting in my twenties. I had brought a boyfriend at the time. For the life of me, I can't remember which one. I think it was in my late twenties. Adrian, a brief boyfriend was connected to Sacramento and liked to visit, so it makes sense it was him.

Funding had become a huge issue for SCH. Cottage one had to be shut down and it stood, silent and dark, at attention along the path to the three other cottages. I had lived at Cowell Center Cottage and Cottage One.

There is general feeling of fondness for all the adult faces associated with the group home. We at SCH at that time had it better than the other group home kids. St. Patrick group home was not as well funded. Once a year, the better behaved kids got to visit that group home for BBQ. All group homes have a mix of kids, juvenile delinquents, mental health cases, substance abuse cases, and children relinquished from parents or taken from parents. Most were wards of the court. Some parents still had some rights.

Kayponti was my favorite at the time. She was bold, talented and strong. She had a large forehead and a lovely face. Always wore her hair in a bun and her staff keys would hang on a shoelace around her neck and she would swing them around and around her neck, much like a hula-hoop. She had the greatest voice. Rich like mahogany. Around Christmas, right before bed, I would beg her to sing one more song. Chestnuts Roasting on an Open Fire....." she would begin, finally, a perfectly pitched, velvet beginning. A church voice. A church voice from the ghetto. Perfectly perfect.

I hated living there, especially amongst the older children. Everyday, I had to look over my shoulder and be prepared to fight, one, two or more kids, almost always girls. I remember having to fight this one short girl three times because she didn't like that I got the best of her. The last time was at dinner. She was very ghetto. She was goading me, even though I was ignoring her. There were four or five tables, each with about four chairs and separate serving bowls. It was a spaghetti night. I know this because, when I didn't respond she ended up chucking her tables serving bowl of spaghetti at me. So, that's when I got up and lunged for her, over her table. We ended up on the floor, slipping around in spaghetti, each with fistfuls of hair, my fistfuls a response to hers. Staff had to get down on the slimy floor and pry her fingers out of my hair. We were then separated. Before that time, she had charged into the bedroom (we were roommates then) saying "Nuh-uh! We going to have a rematch!" She saw me as some kind of challenge. I wasn't thrilled about it. I can hold my own. I had to. I didn't like fighting, in fact I hated it more than anything. It was so against my nature and personal history of being on the receiving end of violence at the hands of my parents. So, learning to give as good as I got took some coming around to, not in small part from certain staff who were tired of watching me get pushed around and told me, on the sly, that I needed to start pushing back. I remember, Dwayne, reminded me of an older version of one of the characters on A Different World, an 80s sitcom about black college students, with his round face and thin mustache, having to convince me that it was ok. I asked him "won't I get in trouble". He never said no, but I was made to understand, unlike anyone else had ever let me know, that I should be and am expected to stand up for myself, even if it means hitting them back.

I wonder about the bully problem kids face. I wonder if solutions are all in the "just ignore it" or "tell an adult". I think sometimes solutions are complicated due to circumstances and ignoring it only makes the kid a victim and makes it worse. I think the solution is having empowered children from the start.

Even now, I can see that being communicated and thought about as my child is a toddler. I certainly don't want any of my issues to be transmitted into my parenting. I think about that as I intervene on toy squabbles. Sometimes, I have to tell myself, the best thing to do is to let them work it out and not intervene. My childhood self wants to rescue her from "all those mean kids" but they aren't those kids they don't have that history and neither does Bella. She has never had a parent beat her; she has never been disrespected or made to feel inferior or unworthy or unloved. She has a parent who has loved her and supported her into the confident, happy girl she has become.

One thing I work on is telling her to tell the other children "No" and "Stop" when they are doing something to her she doesn't like. I want her to be capable and comfortable setting boundaries and to know that that's the right thing to do. She isn't 2 yet so this is all that's on the table at the moment. And learning that her body is her body and deserves to be respected, just as I expect her to respect other people's bodies.

It's a world away from the way I was raised. In so many ways. My ultimate wish is that this girl never has to fight, in fact, comes to learn physical contact as a fun element in the arena of sports like karate, soccer, swimming, and so on. That physical violence and boundaries are different issues. I do worry about what I don't have to give. Like well developed social skills. I mean, I know how to be nice to people but large crowds make me nervous and intimacy still scares me and even though I swear I know how to be a good friend, my two best friends have essentially ditched me since having a kid, one for I suspect subconcious reasons around my Motherhood, since she had a series of miscarriages then got fixed and the other because she's an alcoholic in a miserable relationship and rather than dealing with those things- would rather think it's my friendship- both I expect to hear from at some point down the road- maybe- and both I miss-despite the evolution of our friendships.
Saturday, June 11, 2016
How Clinton Donor Got on Sensitive Intelligence Board
BRIAN ROSS and

CHO PARK
Jun 10, 2016, 6:59 AM ET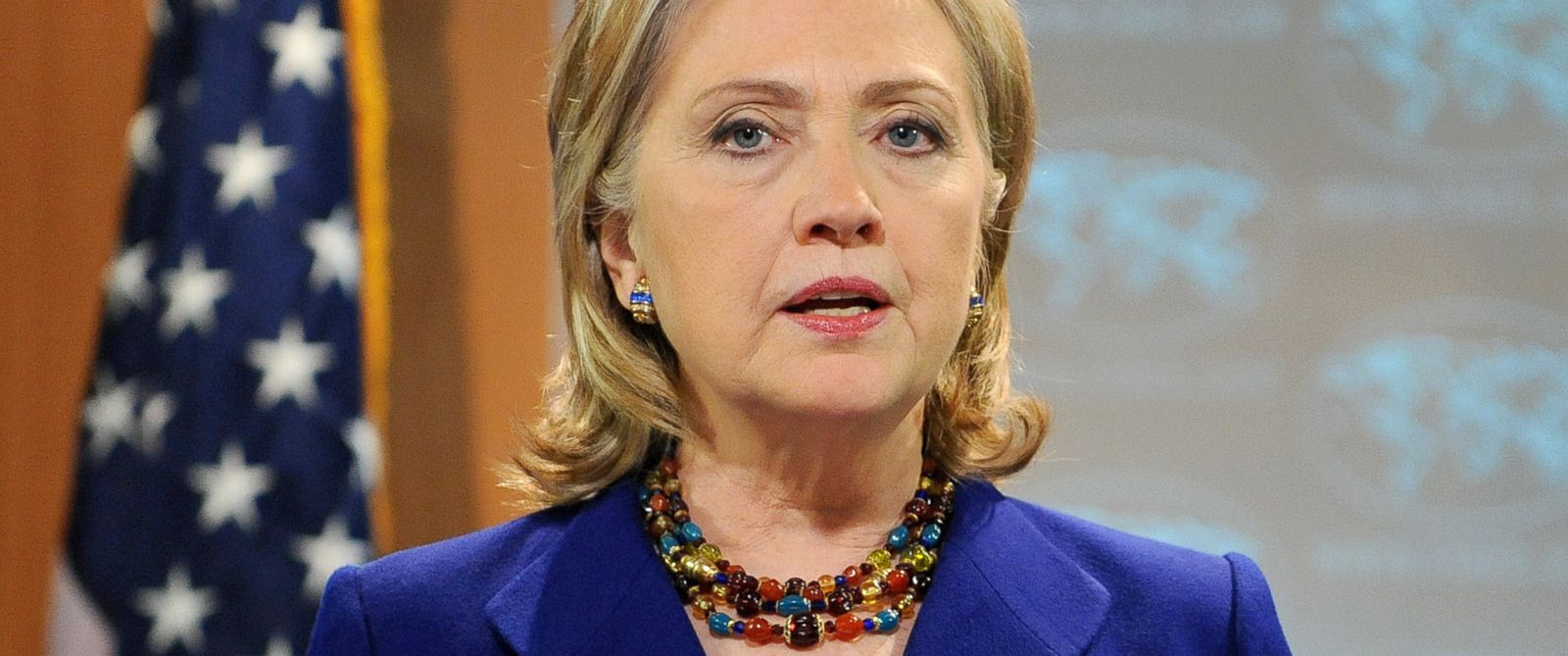 Newly released State Department emails help reveal how a major
Clinton Foundation
donor was placed on a sensitive government intelligence advisory board even though he had no obvious experience in the field, a decision that appeared to baffle the department's professional staff.
The emails further reveal how, after inquiries from ABC News, the Clinton staff sought to "protect the name" of the Secretary, "stall" the ABC News reporter and ultimately accept the resignation of the donor just two days later.
Copies of dozens of internal emails were provided to ABC News by the conservative political group
Citizens United
, which obtained them under the Freedom of Information Act after more the two years of litigation with the government.
A prolific fundraiser for Democratic candidates and contributor to the Clinton Foundation, who later traveled with Bill Clinton on a trip to Africa, Rajiv K. Fernando's only known qualification for a seat on the International Security Advisory Board (ISAB) was his technological know-how. The Chicago securities trader, who specialized in electronic investing, sat alongside an august collection of nuclear scientists, former cabinet secretaries and members of Congress to advise Hillary Clinton on the use of tactical nuclear weapons and on other crucial arms control issues.
"We had no idea who he was," one board member told ABC News.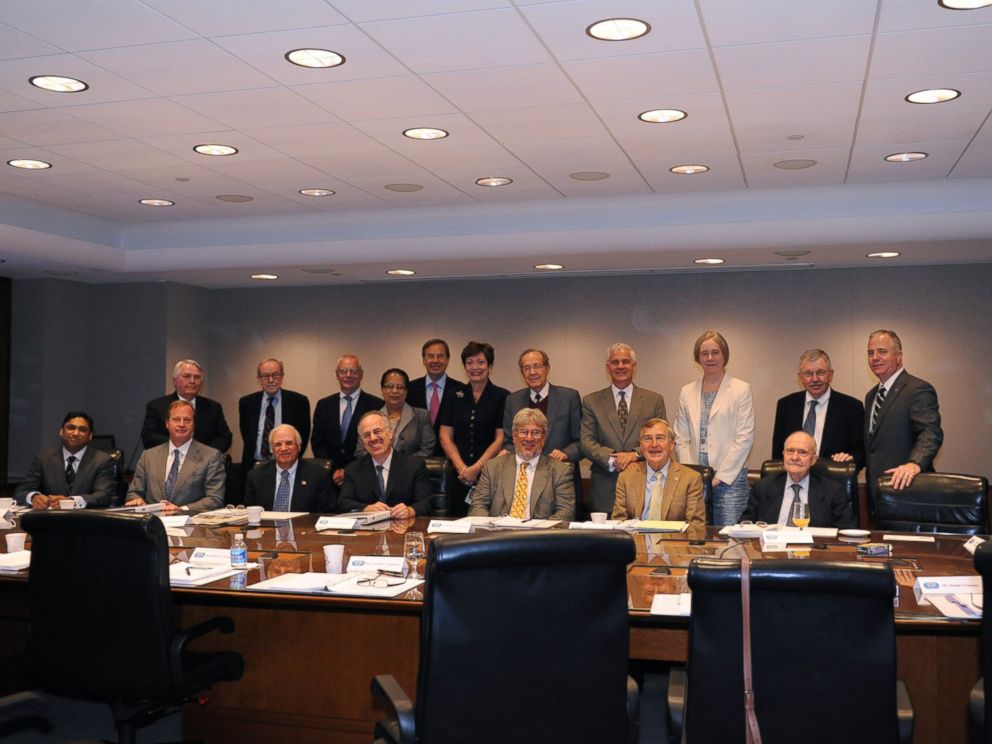 Fernando's lack of any known background in nuclear security caught the attention of several board members, and when ABC News first contacted the State Department in August 2011 seeking a copy of his resume, the emails show that confusion ensued among the career government officials who work with the advisory panel.
"I have spoken to [State Department official and ISAB Executive Director Richard Hartman] privately, and it appears there is much more to this story that we're unaware of," wrote Jamie Mannina, the press aide who fielded the ABC News request. "We must protect the Secretary's and Under Secretary's name, as well as the integrity of the Board. I think it's important to get down to the bottom of this before there's any response.
"As you can see from the attached, it's natural to ask how he got onto the board when compared to the rest of the esteemed list of members," Mannina wrote, referring to an attachment that was not included in the recent document release.
Fernando himself would not answer questions from ABC News in 2011 about what qualified him for a seat on the board or led to his appointment. When ABC News finally caught up with Fernando at the 2012 Democratic convention, he became upset and said he was "not at liberty" to speak about it. Security threatened to have the ABC News reporter arrested.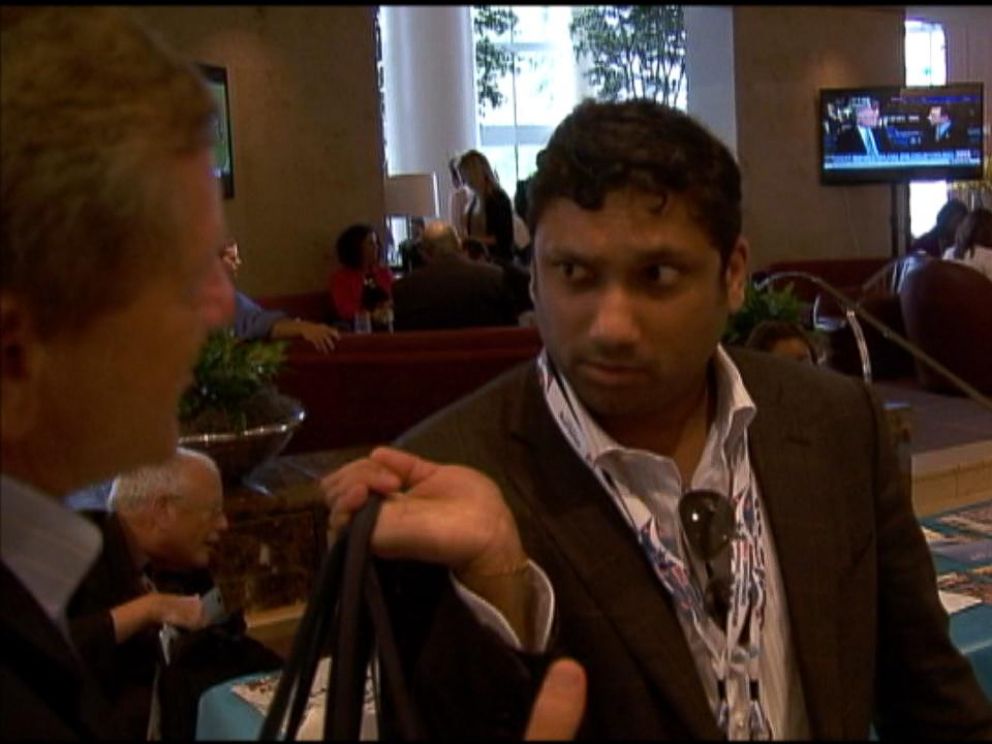 Fernando's expertise appeared to be in the arena of high-frequency trading -- a form of computer-generated stock trading. At the time of his appointment, he headed a firm, Chopper Trading, that was a leader in that field.
Fernando's history of campaign giving dated back at least to 2003 and was prolific -- and almost exclusively to Democrats. He was an early supporter of Hillary Clinton's 2008 bid for president, giving maximum contributions to her campaign, and to HillPAC, in 2007 and 2008. He also served as a fundraising bundler for Clinton, gathering more than $100,000 from others for her White House bid. After Barack Obama bested Clinton for the 2008 nomination, Fernando became a major fundraiser for the Obama campaign. Prior to his State Department appointment, Fernando had given between $100,000 and $250,000 to the William J. Clinton Foundation, and another $30,000 to a political advocacy group, WomenCount, that indirectly helped Hillary Clinton retire her lingering 2008 campaign debts by renting her campaign email list.
The appointment qualified Fernando for one of the highest levels of top secret access, the emails show. Among those with whom Fernando served on the International Security Advisory Board was David A. Kay, the former head of the
Iraq Survey Group
and
United Nations
Chief Weapons Inspector; Lt. Gen. Brent Scowcroft, a former National Security Advisor to two presidents; two former congressmen; and former Sen. Chuck Robb. William Perry, the former Secretary of Defense, chaired the panel.
"It is certainly a serious, knowledgeable and experienced group of experts," said Bruce Blair, a Princeton professor whose principal research covers the technical and policy steps on the path toward the verifiable elimination of nuclear weapons. "Much of the focus has been on questions of nuclear stability and the risks of nuclear weapons use by Russia and Pakistan."
The newly released emails reveal that after ABC News started asking questions in August 2011, a State Department official who worked with the advisory board couldn't immediately come up with a justification for Fernando serving on the panel. His and other emails make repeated references to "S"; ABC News has been told this is a common way to refer to the Secretary of State.
"The true answer is simply that S staff (Cheryl Mills) added him," wrote Wade Boese, who was Chief of Staff for the Office of the Under Secretary of State for Arms Control and International Security, in an email to Mannina, the press aide. "Raj was not on the list sent to S; he was added at their insistence."
Mills, a former deputy White House counsel, was serving as Clinton's chief of staff at the time, and has been a longtime legal and political advisor.
Four minutes later, Boese wrote to his boss, Richard Hartman, to alert him that Ellen Tauscher, who was then the Undersecretary for State for Arms Control and International Security Affairs, would be meeting with Mills to devise a response to the ABC News request.
"Sorry this has become a headache," he wrote.
Hartman wrote the next morning to say he would "come up and brief you... about where Raj Fernando stands and the ABC News investigative journalist inquiries. You do need to hear about it." Separately, in an email to another official, Hartman noted that it was "Cheryl Mills, who added Mr. Fernando's name to the list of ISAB nominees."
When ABC News sent a follow-up inquiry about the qualifications of another board appointee, Massachusetts state Rep. Harold P. Naughton, Jr., Boese wrote to Hartman to say the department would have a far easier time explaining Naughton's credentials. "The case for Rep. Naughton is an easy one. We are on solid ground," he said.
By this point, Fernando himself had been looped into the discussion. He and Hartman exchanged emails, but the entire text of Fernando's letter was redacted by the State Department prior to its release.
Twice, Mannina was instructed to stall with ABC News, before Mills sent a public statement. It announced Fernando's abrupt decision to step down.
"Mr. Fernando chose to resign from the Board earlier this month citing additional time needed to devote to his business," it reads, noting that membership on the board was required to be "fairly balanced in terms of the points of view represented and the functions to be performed by the advisory committee."
"As President and CEO of Chopper Trading, Mr. Fernando brought a unique perspective to ISAB. He has years of experience in the private sector in implementing sophisticated risk management tools, information technology and international finance," the statement says.
The statement was emailed to ABC News two days after Fernando's resignation and four days after the initial ABC News inquiry.
Fernando's letter of resignation to Clinton says he "intended to devote a substantial amount of time to the work of ISAB in furtherance of its objectives. However, the unique, unexpected, and excessive volatility in the international markets these last few weeks and months require[d him] to focus [his] energy on the operations of [his] company."
Additional emails collected from Hillary Clinton's personal server only hint at her possible involvement in Fernando's selection to the board. The records request for documents about Fernando's appointment produced a chain of correspondence from 2010 with the subject line "ISAB" -- or International Security Advisory Board. In those, Mills writes, "The secretary had two other names she wanted looked at." The names are redacted. Mills then forwarded the response to "H," which is the designation for Clinton's personal account. Three minutes later Clinton forwards the email chain to another State official and says simply, "Pls print."
The Clinton campaign declined requests from ABC News to make Mills available for an interview. Campaign spokesman Nick Merrill deferred to the U.S. State Department, which issued a statement saying the board's charter specifically calls for a membership that reflects "a balance of backgrounds and points of view. Furthermore, it is not unusual for the State Department Chief of Staff to be involved in personnel matters."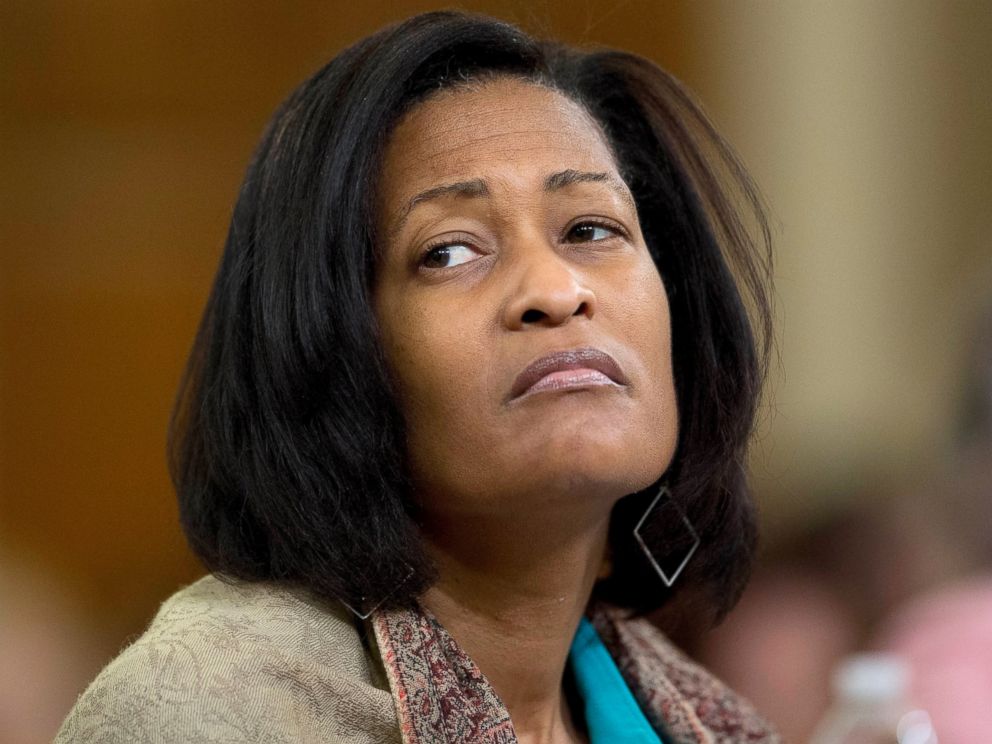 Fernando did not respond to messages left by ABC News at home and mobile numbers listed for Fernando, nor to a letter left at the office of his current business.
Today State Department spokesperson Mark Toner told reporters that Fernando had been fully vetted, but Toner said he could not speak to his specific qualifications. When asked if he came from a security background, Toner said, "I don't believe so."
"I apologize, I don't have his [resume] in front of me," Toner said. "All I know is that the charter does lay out or stipulate that [they're] looking for a broad range of experiences. It's not unimaginable that a businessman, an international businessman, might bring a certain level of expertise or knowledge or experience to such a job."
The State Department's website lists former members of the ISAB, but Fernando's name is not among them. Toner was unable to explain why the name was missing and when asked if the list was comprehensive, said, "Apparently not."
As is customary with a new administration, the make-up of the board changed substantially when Clinton took over the State Department, according to Amb. James Woolsey, who served on the panel from 2006 to 2009. But the seriousness of its mission remained the same.
He said the board's primary purpose was to gather an array of experts on nuclear weapons and arms control to constantly assess and update the nation's nuclear strategy.
"Most things that involve nuclear weapons and nuclear strategy are dealt with at a pretty sensitive basis -- top secret," he said, noting that participants meet in a secure facility and are restricted in what materials they can discuss.
That is not typically the realm of political donors, Woolsey said. Though, he added, it would not be impossible for someone lacking a security background to make a contribution to the panel. "It would depend on how smart and dedicated this person was... I would think you would have to devote some real time to getting up to speed," he said.
Fernando is now a board member of a private group called the American Security Project, which describes itself as "a nonpartisan organization created to educate the American public and the world about the changing nature of national security in the 21st Century." He also identifies himself online as a member of the Chicago Council on Global Affairs and says he's involved with a Washington think tank.
And he continued to donate to Democrats, and to Clinton. He emerged as one of the first "bundlers" to raise money for Clinton's 2016 bid. And in July 2015, he hosted a fundraiser for Clinton at his Chicago home. Fernando has also continued to donate to the Clinton Foundation. He now is listed on the charity's website as having given between $1 million and $5 million.
About six months after Fernando resigned from the State Department advisory board, he was invited to attend a White House State Dinner, honoring the British Prime Minister. And this summer Fernando will serve as a super delegate at the Democratic National Convention. According to Chicago media reports, he has committed to supporting Clinton.
ABC News' Andrea GonzalesPaul contributed to this report.
The following emails were obtained by the conservative political group Citizens United, which .
I am an American Patriot living in a time of the New World Order. My ancestors fought in the American Revolution, came on the Mayflower, fought in every war. I am going to continue to be the holder of the American dream even when my country fails to do so.
The missing Clinton women
By - The Washington Times - Thursday, June 24, 2004


Bill Clinton calls his sexual encounters with White House intern Monica Lewinsky "immoral and foolish" and said his "relationship" with Gennifer Flowers was one he "should not have had." But in his autobiography flying out of bookstores, he doesn't mention several other women whose names were linked in scandal with his.
Mr. Clinton denied conducting affairs with Miss Lewinsky and Miss Flowers when news of them first surfaced, but he writes in his 957-page autobiography, "My Life," that now he is "deeply ashamed" of what he had done and lied about it because he was "trying to protect my family and myself from my selfish stupidity."
The former president gives no details on his relationships with Miss Lewinsky — nothing about a blue dress or a cigar — or with Miss Flowers, other than to say that he wanted to "slug" reporter Steve Croft of the CBS-TV program "60 Minutes" when Mr. Croft pressed him about it in the "Stand by Her Man" Super Bowl interview.
He is less forthcoming about, or does not mention, other women who say they were either sexually involved with him, or that they had been sexually harassed or assaulted. These include:
c Dolly Kyle Browning, a real estate lawyer and Clinton high school classmate who said she had an off-and-on-again romance with Mr. Clinton for 30 years.
c Sally Perdue, a former Miss Arkansas who said she had a four-month affair with him in 1983.
c Connie Hamzy, a self-proclaimed rock-and-roll groupie, who said Mr. Clinton propositioned her in 1984 while she was sunbathing by a Little Rock hotel pool.
c Juanita Broaddrick, a gubernatorial campaign volunteer who said Mr. Clinton raped her during a nursing-home-operators convention in Little Rock in April 1978.
c Bobbie Ann Williams, a one-time Little Rock prostitute who said Mr. Clinton fathered a child by her when he was the governor of Arkansas.
c Eileen Wellstone, an English woman who said Mr. Clinton sexually assaulted her after she met him at a pub near Oxford University where Mr. Clinton was a student in 1969.
c Sandra Allen James, a former Washington, D.C., political fund-raiser who said Mr. Clinton invited her to his hotel room during a 1991 campaign trip, pinned her against the wall and put his hand under her dress.
c Christy Zercher, an airline flight attendant on Mr. Clinton's 1992 campaign plane, who said Mr. Clinton exposed himself and grabbed her breasts.
c Lencola Sullivan, a former Miss Arkansas and fourth runner-up in the Miss America pageant.
c Elizabeth Ward, a former Miss Arkansas and Miss America.
c Susie Whitacre, press aide to Mr. Clinton when he was governor.
Several of the women were identified in a lawsuit filed by Larry Nichols, a one-time Arkansas state employee, as having had affairs with Mr. Clinton.
Mr. Clinton describes as a "liar" Kathleen Willey, a one-time White House aide, who accused him of groping her during a November 1993 interview at the White House when, she testified under oath in federal court, Mr. Clinton was "very forceful" in the unwanted sexual advance — kissing her on the mouth, touching her breasts and putting his hands under her dress.
He writes that her "sad tale" was part of a conspiracy by conservatives, including Whitewater independent counsel Kenneth W. Starr, to "discredit me and impair my ability so serve."
Mrs. Willey had applied to get back her job at the White House, citing financial problems. She learned later that her husband killed himself on the day of the meeting, citing mounting debts. Mr. Clinton does not say why he was interviewing an applicant for an assistant's position in the Office of Social Secretary, a relatively low-level position.
Mr. Clinton describes Paula Jones, a former Arkansas state employee who said she was escorted in 1991 to a Little Rock hotel room by Arkansas state troopers, where Mr. Clinton exposed himself and asked her to "kiss it," as a political opportunist.
He writes that he agreed to pay Mrs. Jones an $850,000 settlement in a pending lawsuit, so he could get "back to work" for the American people.
"I settled the Paula Jones case for a large amount of money and no apology," he writes. "I hated to do it because I had won a clear victory on the law and the facts in a politically motivated case. But I had promised the American people I would spend the next two years working for them; I had no business spending five more minutes on the Jones case."
At the time of the November 1998 settlement, Mr. Clinton and his attorneys had spent more than four years contesting the Jones suit. Mr. Clinton writes that as a result of the lengthy Jones case he had an opportunity to spend "two to three hours alone in my office," where he read the Bible and books on faith and forgiveness.
"I had had a lot of stones cast at me, and through my own self-inflicted wounds, I had been exposed to the whole world," he writes. In some ways, it was liberating; I had nothing more to hide," he writes. "Whatever the motives of my adversaries, it became clear on those solitary nights … that if I wanted compassion from others, I needed to show it."
Mr. Clinton writes that he is not angry at adversaries who raised questions about his conduct, made unsupported accusations or sought to damage his presidency.
"Becoming a good person is a lifelong effort that requires letting go of anger at others and holding on to responsibility for the mistakes I've made," he says. "And it requires forgiveness.
"After all the forgiveness I've been given from Hillary, Chelsea, my friends and millions of people in America and across the world, it's the least I can do."
Bill Clinton sexual misconduct allegations
From Wikipedia, the free encyclopedia
Of all the allegations made against him regarding his sexual history, Clinton has only admitted extramarital relationships with
Monica Lewinsky
and
Gennifer Flowers
. He denied having an affair with Dolley Kyle. Through his representatives, he has responded to the allegations by attempting to discredit the accusations, noting in the cases of Willey and Broaddrick that they both previously testified, under oath, that Clinton never made unwanted advances.
[1]
Juanita Broaddrick
[
edit
]
In a 1999 episode of
Dateline NBC
, former Clinton volunteer Juanita Broaddrick alleged that in the late 1970s Bill Clinton raped her in her hotel room. According to Broaddrick, she agreed to meet with Clinton for coffee in the lobby of her hotel, but Clinton asked if they could go to her room to avoid a crowd of reporters. Once Clinton had isolated her in her hotel room, he sexually assaulted her. Broaddrick stated Clinton injured her lip by biting it during the assault.
[2]
[3]
In 1999, Clinton denied Broaddrick's allegations through his lawyer.
Supporters of Clinton have questioned her account by noting that Broaddrick continued to support Clinton, and appear at public events on his behalf, weeks after the alleged rape.
[1]
In addition, Broaddrick had once signed a deposition stating that no sexual contact had occurred with Bill Clinton; although she subsequently stated that she had made this claim because "I didn't want to be forced to testify about the most horrific event of my life."
[4]
[5]
Broaddrick's allegations resurfaced in the 2016 presidential campaign. In various media interviews, Broaddrick stated that Clinton raped her and that Hillary Clinton knew about it, and tried to threaten Broaddrick into remaining silent. She started giving some interviews in 2015 because Hilary Clinton's statement that victims of sexual assault should be believed angered her.
[6]
Dolley Kyle
[
edit
]
As part of Paula Jones sexual harrasment case Dolly Kyle, a childhood classmate of Bill Clinton, was deposed and stated that she had known Bill Clinton since she was eleven and had an affair with him starting around 1974 and ending in 1992.
[7]
[8]
[9]
[10]
Ms. Kyle had become a lawyer in Texas. She began writing a "semi-autobiographical novel" about her alleged affair with Bill Clinton. In the publication process, Browning asserted that Clinton did everything in his power to prohibit and undermine publication. Browning sued Clinton for damages, but the US Court of Appeals denied her appeal. Clinton denied that an affair had occurred.
[11]
[12]
She subsequently published a memoir (Hillary the Other Woman: A Political Memoir) on their alleged 18-year affair.
[13]
[14]
Paula Jones
[
edit
]
According to Paula Jones' account, on May 8, 1991, she was escorted to Clinton's hotel room in
Little Rock, Arkansas
[15]
where he propositioned and exposed himself to her. She claimed she kept quiet about the incident until 1994, when a
David Brock
story in the
American Spectator
magazine printed an account. In any case, in 1994, Jones filed a federal lawsuit against Clinton, alleging sexual harassment. In the
discovery stage
of the suit, Jones's lawyers had the opportunity to question Clinton under oath about his sexual history; in the course of this testimony, Clinton denied having had a sexual affair with Monica Lewinsky, a denial that (once his affair with Lewinsky was exposed) would lead to his impeachment for perjury and obstruction of justice.
[16]
In April 1998, the case was dismissed by Republican Judge
Susan Webber Wright
as lacking legal merit.
[17]
But Jones appealed Webber Wright's ruling, and her suit gained traction following Clinton's admission to having an affair with Monica Lewinsky in August 1998.
[18]
On appeal, in the midst of his trial for impeachment based on false testimony in the Jones case (about his affair with Monica Lewinsky), Clinton was faced with the prospect of having to go under oath again and testify more about his sexual history. Instead, Clinton agreed to an out-of-court settlement, paying Jones and her lawyers $850,000 to drop the suit.
[19]
Clinton's lawyer said that the President made the settlement only so he could end the lawsuit for good and move on with his life.
[20]
Kathleen Willey
[
edit
]
In 2015, Kathleen Willey alleged Clinton groped her in the White House Oval Office in 1993.
[21]
An independent counsel determined Willey gave "false information" to her boyfriend about being pregnant and obtaining an abortion.
[22]
Kenneth Starr granted her immunity for her testimony in his separate inquiry.
[22]
[23]
Linda Tripp
, the Clinton Administration staffer who secretly taped her phone conversations with Monica Lewinsky in order to expose the latter's affair with the President, testified under oath that Willey's sexual contact with President Clinton in 1993 was consensual, that Willey had been flirting with the President, and that Willey was happy and excited following her 1993 encounter with Clinton.
[24]
Ken Starr thought there was insufficient evidence to pursue her allegations further. In 2007 Willey published a book about her experiences with the Clintons.
[25]
Gennifer Flowers
[
edit
]
Gennifer Flowers
(born January 24, 1950) is an American model and actress who obtained notoriety in 1992 by revealing a 12-year sexual
relationship
with former
U.S. President
Bill Clinton
. Clinton denied the affair at the time. However, In January 1998, as part of Paula Jones case, Clinton testified under oath that he had
[26]
sexual relations with Flowers.
[27]
[28]
In 2016 Flowers stated that Hillary is an enabler of Bill Clinton's affairs.
[29]
Other allegations
[
edit
]
In 1998, in response to what she called false media claims that Clinton had raped her,
Elizabeth Ward Gracen
(former Miss Arkansas and Miss America) recanted a six-year-old denial and stated she had a
one-night stand
with Clinton in 1982.
[30]
Gracen later apologized to Hillary Clinton.
[30]
Sally Perdue
, a former Miss Arkansas, said she had a four-month affair with him in 1983.
[31]
Connie Hamzy
, a self-described rock-and-roll groupie, who said Clinton propositioned her in 1984 while she was sunbathing by a Little Rock hotel pool.
[32]
Lencola Sullivan
, a former Miss Arkansas and fourth runner-up in the Miss America pageant was rumoured to have "sexual relationship" with Clinton by L.D. Brown, Clinton's state trooper body guard.
[33]
See also
[
edit
]
Related Books
[
edit
]
References
[
edit
]